COURT SOLUTIONS ONLINE provides programs that are best practices, evidence based, and research-informed. With over 80 hours of comprehensive classes developed, the programs include in-depth information, expansive content, detailed quizzes, and the highest level of security in the industry.
Students are required to participate and must stay engaged in the program to successfully receive a certificate of completion.
We create an environment for learning using the latest technology and top training methods. Through research to increase the effectiveness of the training, you must create an environment for learning and the training must also contain these components:
Similes and Analogies - Our programs help participants identify differences and similarities in themselves and others. We do this with stories, examples, and graphs. The use of similes and analogies has been found most effective in helping others learn.
Interactive Essays, Notes, and Summarizing (IENS) - The participant must engage by writing and finding the main points for each lesson. Our training does this by having the participants think for themselves and find the main points to each lesson and then summarize what they have learned. At the end of the lesson, we require that they type out in their own words a short essay or response using the knowledge they learned. IENS ensures that the main points of the lesson were grasped. Here is an example of an IENS question: 'Explain why taking responsibility for your actions shows maturity. Give two examples of taking responsibility.'
Reinforcing Effort (Mind Set) – We show in our lessons, convincingly, that a person's effort will determine their success. We encourage that they are worth the effort, and by doing what is right and good for them, they will have a much better life.
Homework and Practice – Participants will recall the work they have just done. We do this by asking them to choose the right response after reviewing scenarios and questions.
Goals and Feedback - Goals will be set at the beginning with feedback given at the end of each lesson. We encourage the participant to find a goal in their life and ask them to determine what they value.
Develop a Plan - We explain how a plan can help with communication and reduce stress.
Attitudes and Values - We provide information on attitudes and values and how to change values in a positive way. We explain how behavior shows what a person values.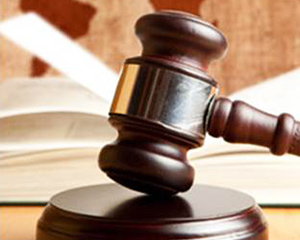 All of our courses have been designed and developed by and industry experts. Our online courses are designed to help meet the demand for quality programs that the legal system can rely on and to bring relevant information and resources to defendants. With over 80 hours of comprehensive classes developed, the programs include in-depth information, expansive content, detailed quizzes, and the highest level of security in the industry.
CONVENIENT AND PRIVATE
All of our classes are available 24/7, allowing you to meet court obligations. Best of all, they are affordable with no need to schedule time off from work or school. Online classes are private so you won't have to meet with strangers in a classroom who will know your private matters. Our courses can be accessed from any computer, mobile device, or tablet.
A fully online experience
Catered to your schedule
Super easy to use and navigate
OUR PROGRAMS GIVE VALUABLE INFORMATION ON HOW TO MAKE BETTER DECISIONS AND TO HELP YOU MAKE THE MOST OUT OF LIFE. HERE ARE SOME OF THE TOPICS THAT ARE COVERED IN OUR PROGRAMS:
Values
Controlling Anger
Motivation
Decision-Making Skills
Thinking Skills
Self-Esteem
Conflict Management
Integrity
Responsibility
Character Building
Doing The Right Thing
Communication Skills
All of our classes are taken securely online and available 24/7. These courses are designed to help strengthen your ability to make better choices and learn the skills that will help create a happier, healthier life.
The lessons taught in our programs cover a wide range of personal behavior skills that are essential for life and age appropriate for teens, parents, and young adults.
The topics covered in our programs can help a person succeed in their personal, educational, professional, and social life. Making responsible decisions are key skills that everyone needs to learn. Thinking skills include problem solving, decision-making, critical thinking, and creativity.
These types of lessons are important as they help a person make good decisions, evaluate information objectively, explore alternatives, and understand consequences.
Our programs cover a wide range of lessons and help a person understand positive and negative consequences so they can practice making good choices and decisions. Participants will get information on how to deal with problems and emotions in a healthy manner, listen to others, and consider the consequences of different actions.
Our goal is to provide affordable classes that give valuable information to defendants on how to change negative values and behavior by providing awareness and knowledge.
Our programs, gives information on how to make better choices instead of making the same mistakes over and over. We explain in detail and in easy to understand lessons what is the right thing to do and why doing the right thing will make life better.
Are you having trouble locating affordable classes that fits your client's schedule? Or perhaps you are looking for new resources in your area that currently are not available? We can help!
There has been an increased need for effective online training that courts and juvenile case managers can use to help their clients.
Many courts, depending on the area, report that a defendant's court date had to be rescheduled because the class they were ordered to complete was cancelled due to low turnout or was not available in the area.
Another hardship that juveniles report is the class meets in the evening, and with after school activities, curfews, and transportation issues, they were unable to attend. Also most are adult classes, which are not suitable for young defendants.
Our online classes are never cancelled, self-paced, suitable for juveniles and adults, and available 24/7.
Programs are securely time locked and interactive. All courses have quizzes, essays, and final exams. They are affordable and can be completed 24/7 from any computer, mobile device, or tablet.
Want to know how your defendant is doing in the class? Request their certified copy of transcript. The certified copy of transcript will have their entire online activity including: Interactive Essays, Notes, and Summarizing (IENS), test questions, quizzes, and test scores.
Upon successful completion of the program, an official certificate will be emailed to you. If you would like a physical copy, please let us know and we will put a complimentary one in the mail for you.
If you have questions, please contact us at: 830-372-4555 or email us